Injured at Work?
We offer a range of services which can help with workplace injury assessment, treatment and prevention.
---
Worksite assessments
Our physiotherapists are experienced in the assessment of workplaces to help identify hazards, reduce risks and prevent injuries for workers.  We prepare detailed reports summarising our findings, which can include photographs of key issues.
Assessments can be undertaken for an injured worker specifically, or as a more general review of a particular worksite looking at job or task analysis.
Ergonomic assessments
Some jobs are more physically demanding than others, such as sitting at a desk full time.  Our physiotherapists can conduct an ergonomic assessment of a work station to determine the correct set up for each individual worker.  This includes evaluation of desk and computer height, keyboard and mouse accessibility and more. Matching the worker to the desk can be vital in preventing injuries and ensuring comfort in the workplace.  This type of assessment can be done for any job, including production lines, factories and farms.
---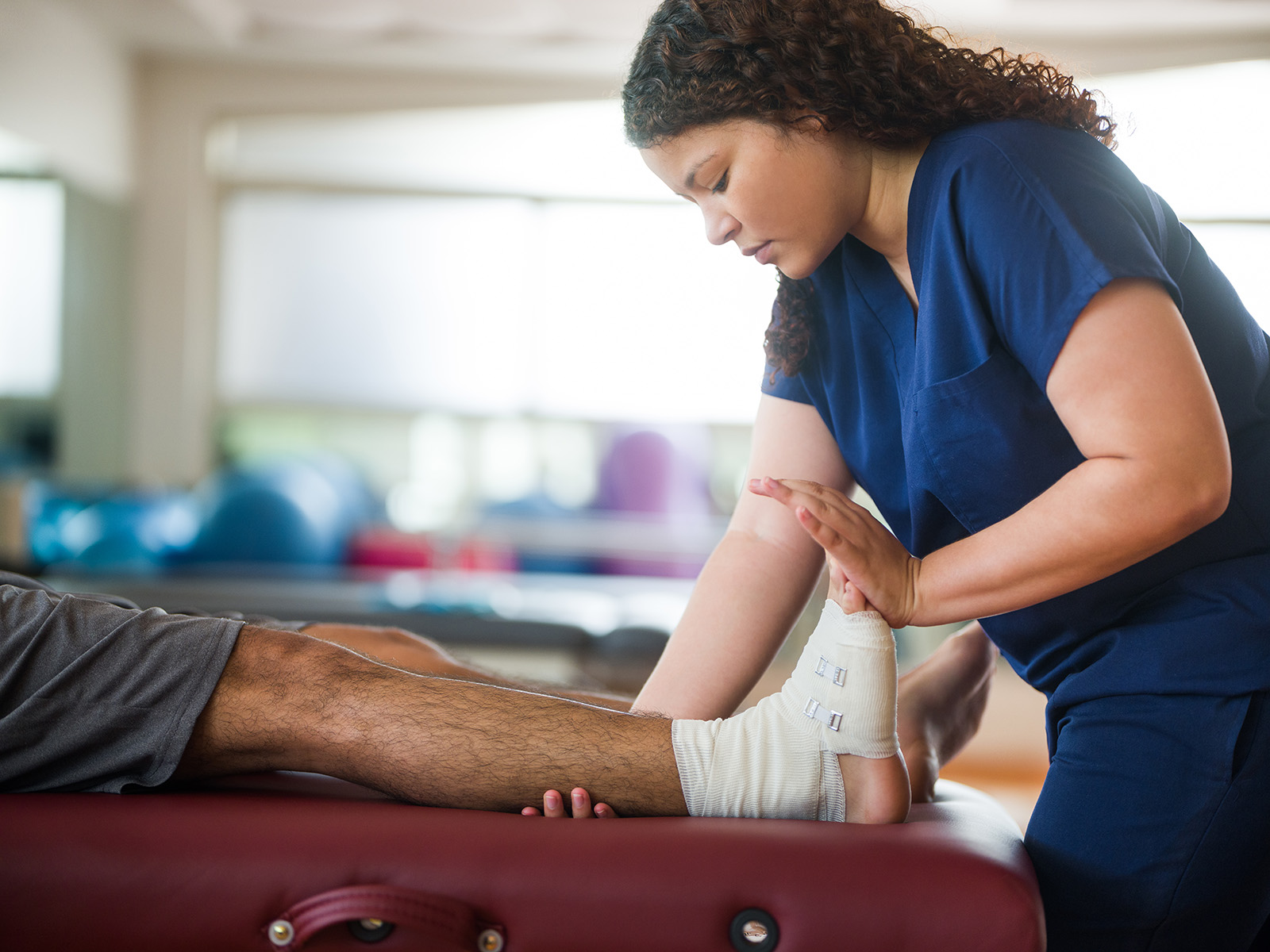 ---
Pre-employment assessments
These assessments provide a physical evaluation of a prospective worker before s/he starts work at an organisation.  It allows the employer to check the suitability of the candidate for a particular job, and highlights any potential injury concerns from past or present history.  Our physiotherapists can provide recommendations regarding the type of work that a particular candidate would be most suited for.
Graduated return to work plans
Our physiotherapists can prepare a graduated return to work plan for an injured worker, which outlines week by week progressions in hours and duties.  We work closely with local doctors and treating specialists, as well as employers, to ensure the plans are practical and achievable for all parties.
---
Functional capacity assessments (or Fit for work assessments)
Our physiotherapists can conduct functional capacity assessments, which help to determine the physical fitness, strength, flexibility and other physical characteristics of workers, to ensure they are able to meet the physical demands of their employment.  Several organisations perform these assessments as a preventative strategy, in order to to prevent injuries before they take place. Other organisations perform them when considering an employee who has been unfit for work for an extended period of time.
Early intervention injury clinics
Our physiotherapists run early intervention clinics for several employers in the Limestone Coast, where workers can be assessed as quickly as possible after an injury, and then recommendations can be made to ensure a rapid recovery and return to pre-injury work duties.  Sometimes, alternative duties are suggested for a short period, to help with healing and reduce the severity of the injury.  These clinics are hugely successful at reducing the number of workcover claims for these employers, and can be performed onsite or in our clinic.
---
Gym education sessions
Our physiotherapists are able to provide gym education sessions for interested employees, to show them ways to help strengthen their bodies to prevent injuries in the future.  Prevention can reduce the need for intervention in the future and is particularly important for those who work in physically demanding roles.
Manual handling training
Our physiotherapists are able to provide manual handling education sessions for workplaces, with targeted education specific to particular industries such as vineyards, meatworkers, childcare centres, hospitals and more.  Advice around posture, grip strength, back care and injury prevention can be provided, with practical training and handouts to help reinforce the message.
---
These services can be provided to businesses anywhere in Brisbane region.
For more information about any of the Occupational Physiotherapy services available from Integrate PHYSIO, please contact any one of our clinics.